Atari Classic Videogames
In O'Shea, Ltd.'s Underground Limestone Cave, out of 1,000,000 there are 20,000 Mint Condition Atari Video games remaining. All games are in their original never before opened boxes from the 70's and 80's.

Choose from either the 2600 or 7800 system and take a blast to the past by playing the games you grew up with in titles such as Ms. Pac-Man, hoop it up in One-on-One basketball with Larry Bird and Dr. J, or race your way to a checkered flag in Pole Position I & II.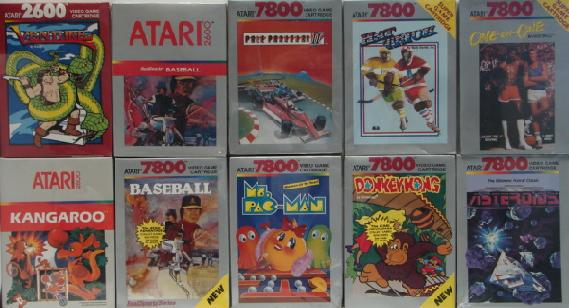 Blast away in Asteroids, fight to survive in Venture, swing for a round-tripper in Baseball or whatever your choice might be from the other classic available titles.



To see the rest of the available titles from O'Shea, Ltd., click here for the secured Atari Order form. All Atari Games are $5.00 each plus S/H. If there are any questions, please contact us through any of the ways provided in the contact link at the top of the page.